What is it?
Dump and Run keeps six semi-trailers worth of unwanted goods out of Champaign-Urbana's dumpsters and landfills each year. This project reduces litter and consumer waste, saves space in landfills, lowers dumping costs for certified housing and apartments, provides inexpensive items for folks to purchase in the fall - and acts as a major fundraiser for the University YMCA.
On May collection days, the University YMCA collects reusable items from move out and spring cleaning. Bring accepted items to the University YMCA from May 6-17.
The BIG SALE is on August 24th and 25th at the U of I Stock Pavilion.
Volunteer 6+ hours for first dibs during the August pre-sale. Sign up now to volunteer or learn more by visiting our Dump & Run: Volunteer page.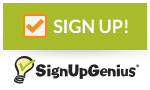 When are upcoming collections and sale?
May 2013 Collection Days (at University YMCA):
May 6-8: 9am-4pm
May 9: 9am-6pm
May 10-11: 9am-4pm
May 13-17: 9am-4pm
August 2013 Collection Days (at U of I Stock Pavilion):
Wednesday, August 14th: 8:30am-12pm and 4-6pm
Thursday, August 15th: 8:30am-12pm and 4-6pm
Friday, August 16th: 8:30am-12pm and 4-6pm
Saturday, August 17th: 9am-12pm
SALE:
Saturday, August 24:
8:00 a.m. - 4:00 p.m. $2 admission


Sunday, August 25:
11:00am - 2:00 p.m.: $3 bag sale and 1/2 price furniture
2:30-4:00 p.m.: "Free sale"

What can I donate?
We collect furniture, dishes, glassware, pots & pans, small household appliances, computers, electronics, bicycles, office & school supplies, nearly-new clothing, books, toiletries, lawn & garden, artwork, vinyl & cds, musical instruments, sporting equipment & other household goods.

We do NOT collect televisions, paint, carseats, stoves, washers, dryers, non-working electronics & computer parts, sleeper sofas, mattresses, televisions, or large exercise equipment.

The University YMCA reserves the right to refuse any donation offered, based on but not limited to, its size, weight, and condition.
Where can I drop off items during August Collections?
The U of I Stock Pavilion at 1402 W. Pennsylvania
Where is the sale located?
The U of I Stock Pavilion at 1402 W. Pennsylvania